Convicted FELON released on TAXPAYER FUNDED PRETRIAL that has now Murdered a man and PRETRIAL has NOT revoked 20 of the 30 FELONY charges that he was released on.
December 27, 2019
PUBLIC SAFETY?
This is the 4 time convicted FELON that was out for FREE on PRETRIAL SERVICES (without anybody held accountable).
Pretrial let him out on 30 FELONY Charges and now he has killed a man while committing the same crimes that he was already charged for and released by Pretrial Services.
The 3 brown and white screenshots are the charges that he was let out on back on 11/6/2019, then he cut off his electronic monitor on 11/18/2019 and not seen again until he had murdered someone and ran from the police. The police did catch him this time and he has been charged with 2nd degree murder along with dozens of more charges.
PRETRIAL SERVICES (PTR) IS A COUNTY FUNDED PROGRAM AND IS PAID FOR WITH YOUR TAX DOLLARS.
With all that being said, I want everyone to know just how PTR is not looking out for public safety. Charges 1-10 below that he was released on PTR on 11/6, PTR did revoke those bonds and it gave him 10 more secured bond charges for those when he was rearrested. BUT the kicker and lack of public safety is the other 20 felony charges……
Charge numbers 11 through 30 have not be revoked.
This is just another way that PRETRIAL SERVICES lies to the public.
Jessica Ireland, Program Manager Pretrial Services
Michael Ercolino, Pretrial Services Supervisor
Denise Burns, Pretrial Services Supervisor
Yvonne Jones, Pretrial Services Supervisor
Per their own policy, they are supposed to terminate any PTR bonds if a defendant is arrested for another crime. Not even counting that he cut off his electronic monitor and was on the run until he killed someone.
Magistrates, Judges and Pretrial Services are making Charlotte more and more dangerous????
Crime rates are on the rise and 108 homicides in Charlotte this year……… And the only thing that has changed is the "Catch and Release" system by Mecklenburg County.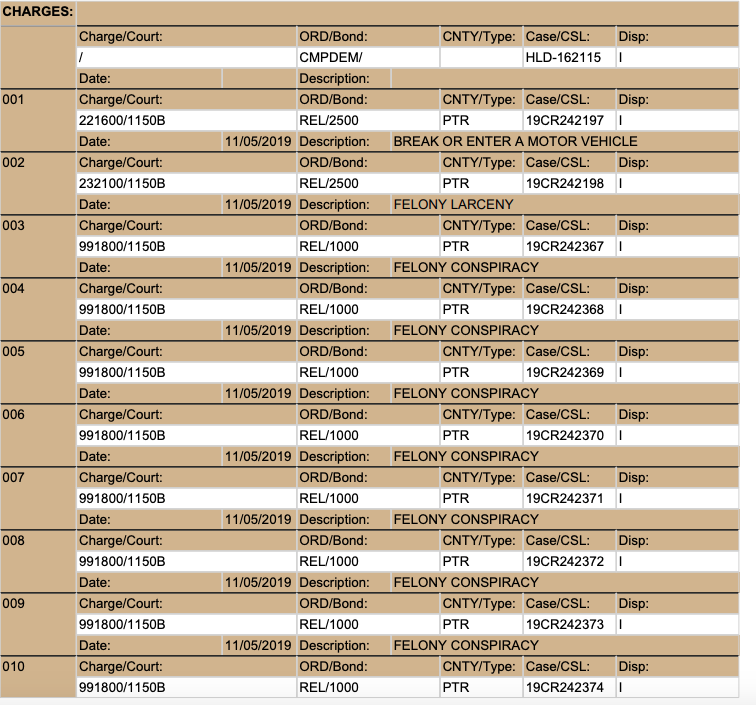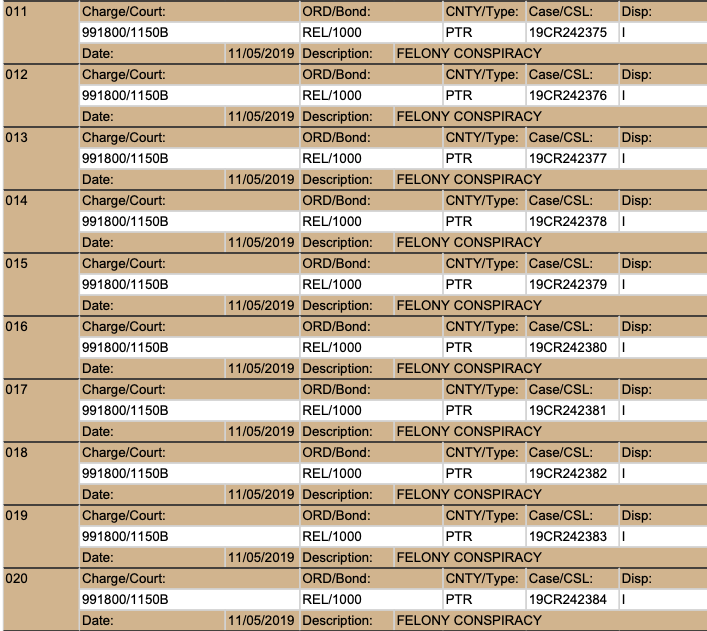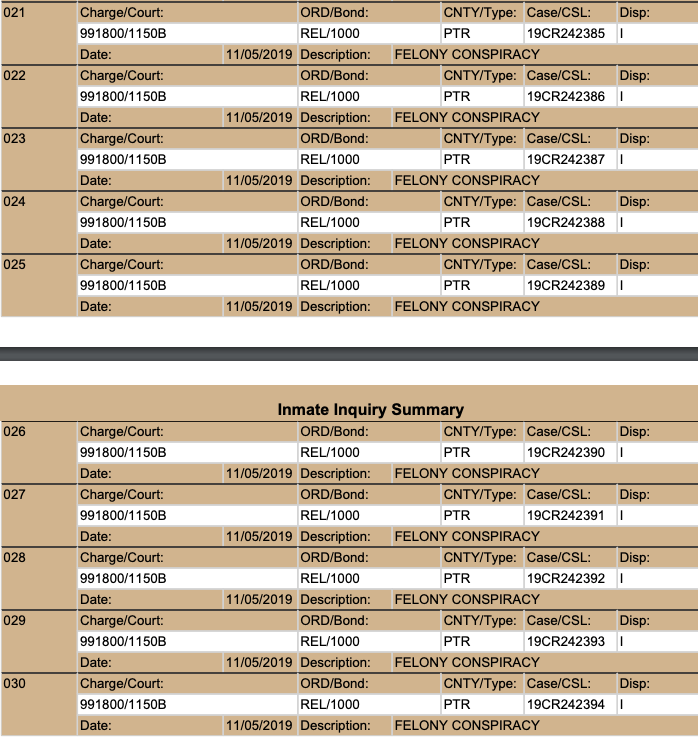 Click on the link below to get involved with keeping your community safe.
https://safercommunities.quorum.us/home/