Man brought back 1,400 miles to jail by Bondsmen, to just get released my Judge Regan Miller on UNSECURED BONDS.
March 19, 2020
* * * * * * * * U P D A T E * * * * * * * *
Public Safety????
Here is a perfect example of how the "Catch and Release" system in Mecklenburg County is not working!
This man was arrested and placed on SECURED BONDS ($10,000). He was bonded out or jail by a local Bail Bondsman. Mr. Culpepper ran from NC to Florida and then to Colorado. The Bail Bondsman tracked him down and brought him back to Mecklenburg County to face justice. The day after he was brought back from Colorado (at no cost to the Taxpayers), Judge Regan Miller just set him free without anybody held accountable (UNSECURED BONDS).
Now he has missed court again and nobody is out tracking him down. There are four outstanding ORDERS FOR ARREST for him and now the burden falls on the Taxpayers. NO JUSTICE FOR THE VICTIM(S).
Judges and Magistrates are just releasing violent criminals back out on the streets of Charlotte without anybody held accountable…..
What you allow, is what will continue!!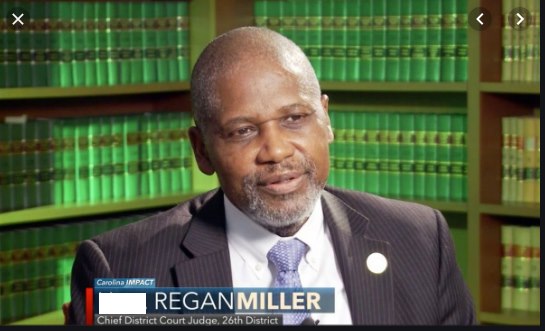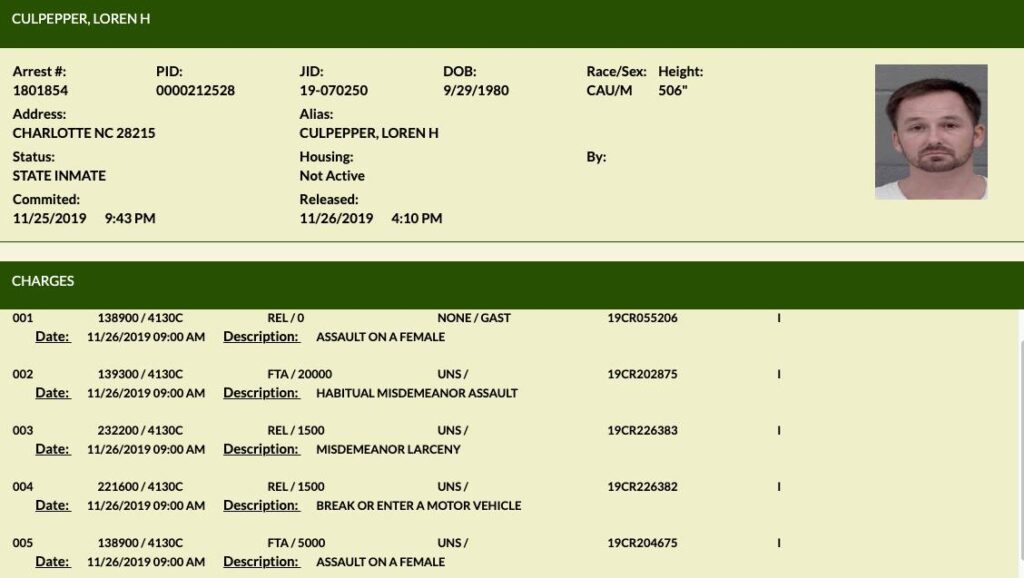 * * * * * * * * UPDATE UPDATE UPDATE * * * * * * * * *
It was Judge REGAN MILLER that released this guy back out on UNSECURED BONDS AND A WRITTEN PROMISE.
A FEW FACTS TO CONSIDER, SINCE MILLER DID NOT:
HABITUAL OFFENDER
FAILURE TO APPEARS IN COURT CHARGES
2 FELONY CHARGES
MULTIPLE COUNTY CHARGES
HAD TO BE BROUGHT BACK BY BONDSMEN (Denver, Co)
SEVERAL PRIOR CONVICTIONS
Click on the link below to see his previous DOC record:
https://webapps.doc.state.nc.us/opi/viewoffender.do…
Judge Miller, do you not care about the safety of the citizens of Mecklenburg County???
———————————————————–
Why is the crime rate up in Charlotte???
Fugitive runs to Florida then to Colorado and is caught and brought back by NC Bail Agents to the Mecklenburg County NC Jail.
AT NO COST TO THE TAXPAYERS!!
Mr Culpepper is taken to court the next day and the JUDGE releases him on UNSECURED BONDS and a WRITTEN PROMISE to appear. And the charges are a mix of FTA's and Felonies.
Bail Agents Andy Caldwell and Ryan Efird fly from Charlotte NC to Denver Colorado on Sunday 11/24 and return with Mr Culpepper on 11/25 and place him in the Mecklenburg County Jail for the following 5 charges:
OUT OF COUNTY ASSAULT ON A FEMALE
(FTA) FELONY HABITUAL MISDEMEANOR ASSAULT
MISDEMEANOR LARCENY
FELONY BREAK AND ENTER A MOTOR VEHICLE
(FTA) ASSAULT ON A FEMALE
And is released on 11/26……….
Public Safety at risk at the hands of the Judge??
I will post the Judge's name as soon as I get the paperwork.
(FTA is Failure to appear in court)
This just happens to be the same day the number of homicides in Charlotte hits 100. (which is 103 as of now)
When will the Judges and Magistrates care about the Victims???