Three FELONIES on a man with plenty of priors, and Magistrate Thomasa Carver lets him out on UNSECURED BONDS.
March 14, 2020
Public Safety???
Magistrate Thomasa Carver(TDC) released a man that has several priors for the same type of crimes on UNSECURED BONDS.
As you can see below, this man has been given UNSECURED BONDS in the past. Each time his crimes escalate and the Magistrates keep releasing him back on the streets to criminalize the Taxpayers without anybody held accountable.
This time he was released on the following 3 FELONIES without anybody held accountable.
FELONY BREAK OR ENTER MOTOR VEHICLE
FELONY COMMON LAW ROBBERY
FELONY LARCENY MOTOR VEHICLE PARTS
Just another case of the Mecklenburg System of "What you allow, is what will continue".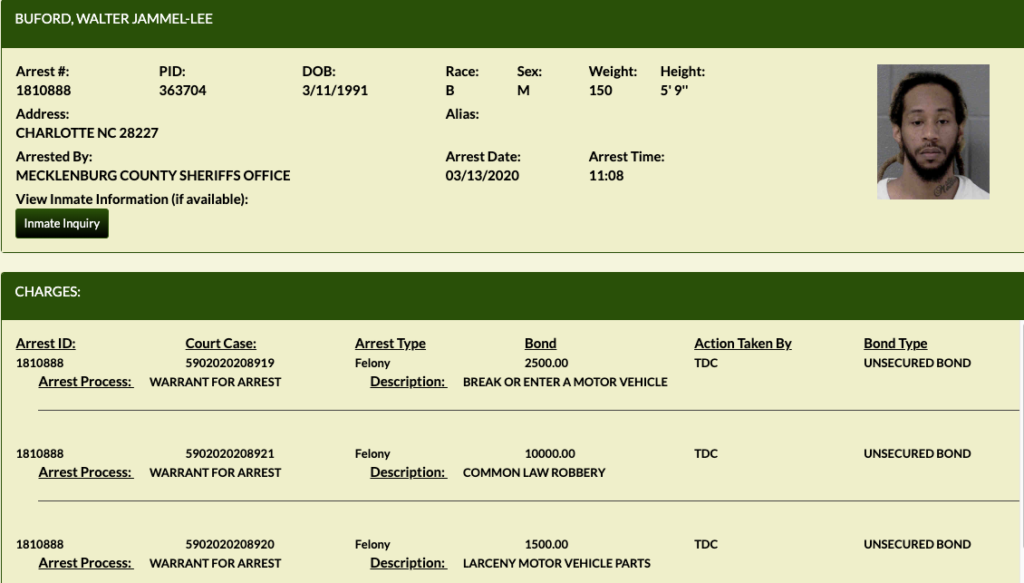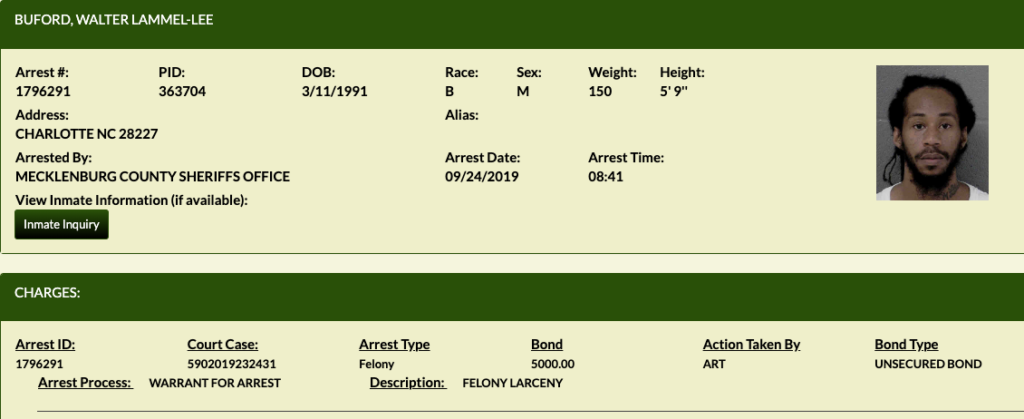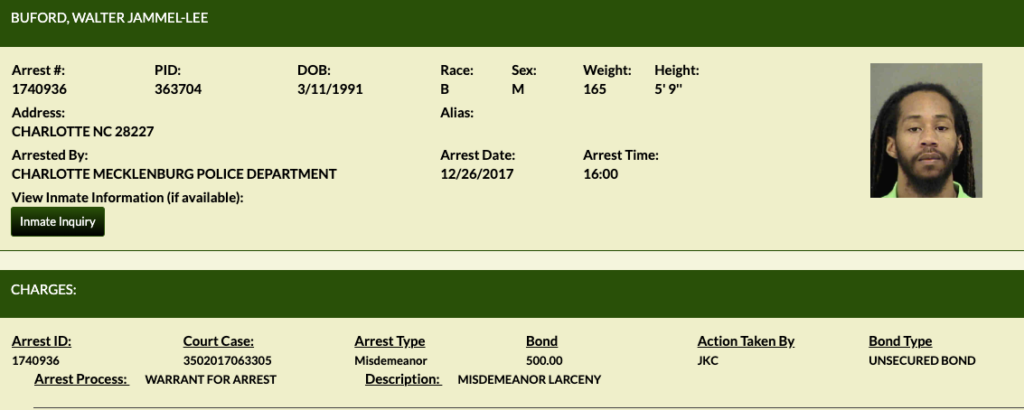 CLICK ON THE LINK BELOW TO GET INVOLVED TO LET YOUR ELECTED OFFICIALS KNOW HOW YOU FEEL: