Felony Breaking and Entering and Felony Stealing Released without any Accountability.
September 25, 2019
Magistrate Al-Saeedi Abraham releases a man with Felony Charges with UNSECURED BONDS without anybody held accountable. The Defendant has Multiple previous Arrest in Mecklenburg County (with some failure to appears on his record).
FELONY BREAKING AND OR ENTERING
FELONY LARCENY (STEALING) AFTER BREAKING AND ENTERING
This Magistrate has no regard for public safety.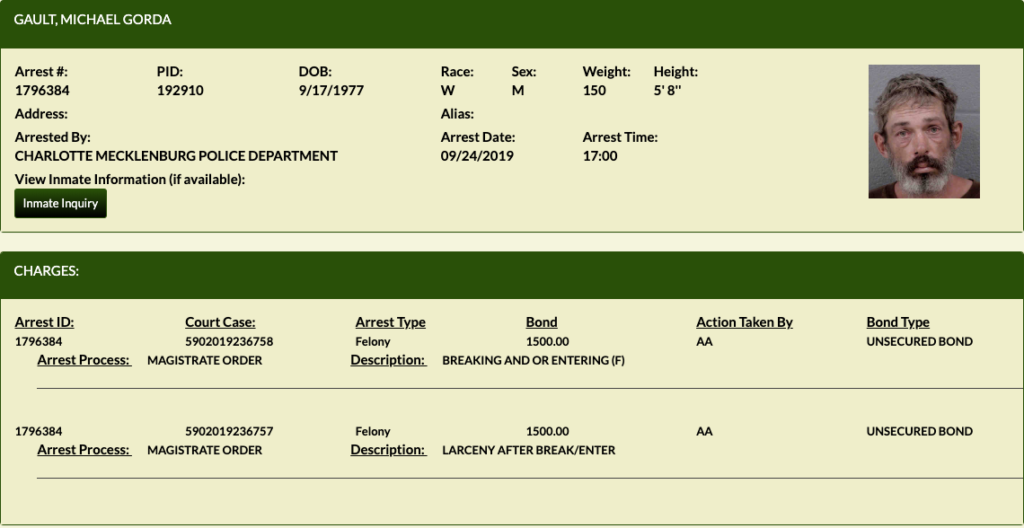 ---