Mecklenburg County Magistrate lets a wanted man that has been on the run for almost 2 years walk on UNSECURED BONDS.
November 14, 2019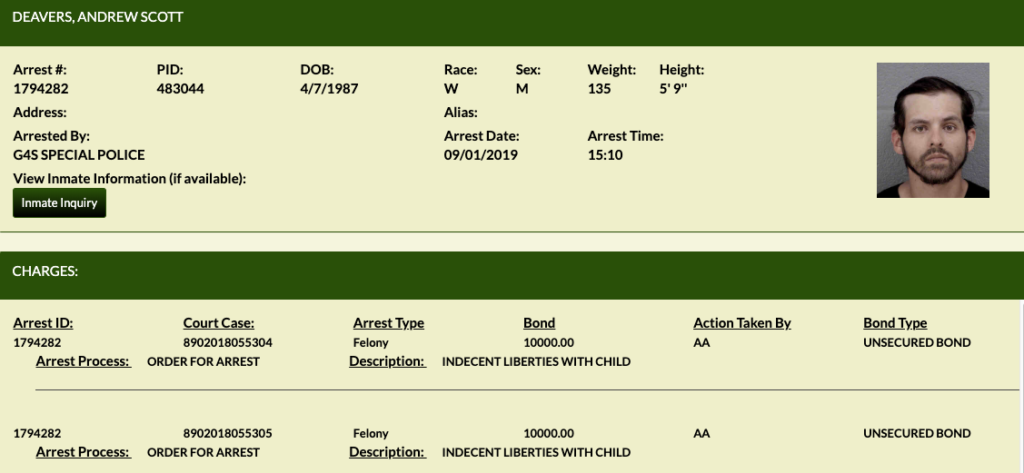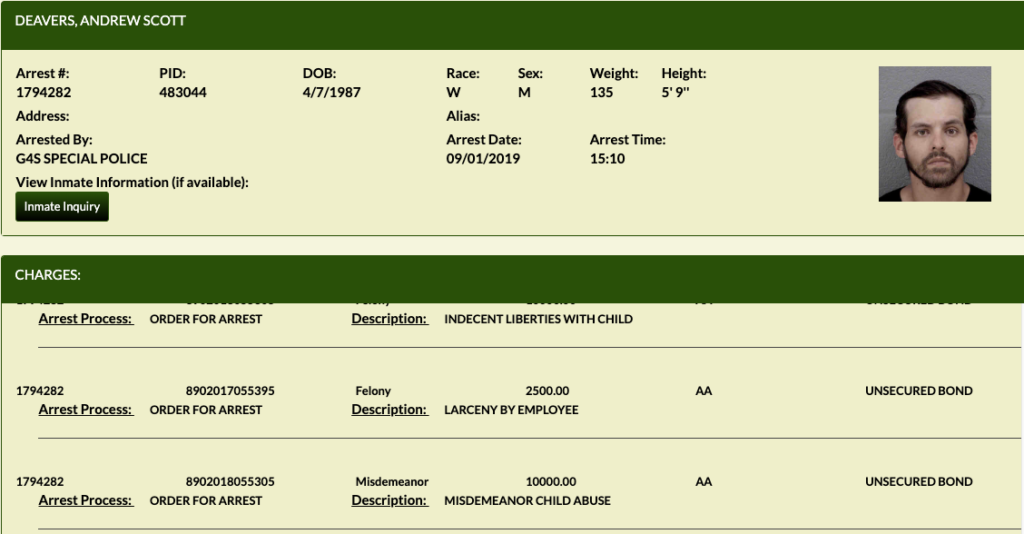 Man on the run from charges from November 2017 till September 2019 and gets a free pass. He also gave his address as 1210 N. Tryon Street Charlotte and every Magistrate/Judge/PreTrial Services/Probation Officer/Police Officer/Bondsman/Deputy Sheriff, etc…… should know that this is the "Mens Shelter"…….. (aka homeless).
Magistrate Abraham Al-Saeedi (AA) is not only putting Mecklenburg County at risk, he has now started putting other counties at risk also. Mr. Andrew Scott Deavers is a man with several prior convictions in North Carolina (Drugs, Larceny, Assault on a Female).
Mr. Andrew Scott Deavers was charged in UNION County for a FELONY on 11-09-2017 and 2 more FELONIES and 1 Misdemeanor on 10-19-2018. Mr. Deavers had not been found and or served with these papers and was Indicted by a GRAND JURY for these same charges in January 2019. G4S Special Police ran across Mr. Deavers and arrested him on 9/01/2019 (almost 2 years after first charge).
These are the charges that Abraham Al-Saeedi gave UNSECURED BONDS on for Mr. Deavers, with nobody held accountable.
2017 FELONY LARCENY BY EMPLOYEE
2018 FELONY INDECENT LIBERTIES WITH A CHILD
2018 FELONY INDECENT LIBERTIES WITH A CHILD
2018 MISDEMEANOR CHILD ABUSE
After his arrest on 9/1/2019, he had a court date of 10/21/2019 in Union County and guess what? Yep, he did not appear!!
And here are a few things to thinks about:
The Indecent Liberty charges are two separate VICTIMS.
Not only are the Victims effected, so is Union County Schools for missing out on the $32,500 in bond money that should have been posted.
Magistrates are putting the public at risk???